Has handled several thousand criminal cases
Has litigated in over one hundred trials on charges ranging from misdemeanors to capital felonies
Fluent in Spanish, Conversational proficiency in Portuguese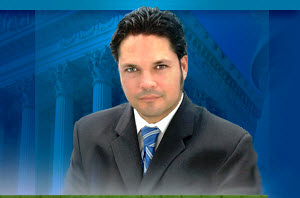 Christopher is very driven to achieve his goals with his clients, He was very supportive when fighting my case and representing me in court. He was successful at resolving my case. I highly recommend him to others who need an attorney. Chris is very loyal to his clients. I respect all that he did for me throughout my case.
-Samuel R.

Chris Westmoreland was born in Stanford, CA, and grew up in Decatur, GA.  After graduating from Eckerd College, he took a position in the Emergency Department at Crawford W. Long Hospital in downtown Atlanta. He assumed different roles in the ER depending on what was immediately needed, including assisting with emergency medical procedures and coordinating tests and care for patients. Chris served as a special liaison during the 1996 Atlanta Olympics when CWLH was the primary medical treatment facility for Olympic athletes & dignitaries. His language skills were put to good use as a translator in Spanish & Portuguese. Chris has traveled extensively throughout Europe, the Caribbean, and Central & South America, including Brazil, where he acquired his abilities in Portuguese. He was strongly tempted to stay in Brazil after several months there but returned to begin law school.
Chris was awarded a full tuition fellowship to attend Georgia State University College of Law.  He was Vice President of the Student Trial Lawyers Association and was selected to compete in two national mock trial competitions, one for which his team took top honors.  He was chosen for a litigation internship by the U.S. Department of Justice.  European law studies at Johannes Kepler University in Linz, Austria, were another highlight of his legal education. But during a summer internship at the Clayton County Solicitor's Office, he had his first chance to try criminal cases before juries and judges and was hooked.
Chris worked as a prosecutor in the Office of the Solicitor General in Cobb County, GA, where he represented the state at scores of criminal trials. He was lucky to have his first job as a lawyer take him to work in the courtroom every day. In 2001 he launched his own law practice focusing on criminal defense in metro Atlanta. During that time, he tried jury cases on charges ranging from DUI to capital felonies. He further honed his skills and understanding with regular attendance at seminars in both DUI and criminal defense.
The promise of a life closer to family and the open water convinced Chris to leave his roots and thriving law practice in Atlanta to relocate to the Tampa Bay Area – of course, he had to take and pass the Florida Bar exam.  During the wait for exam results, Chris worked in the Public Defender's Office in Pinellas County, vigorously defending the rights of those accused of felony and misdemeanor charges while familiarizing himself with the nuances of Florida criminal law. One month after his first child was born in 2008, he founded Westmoreland Law in Clearwater, Florida.
Chris maintains a balanced lifestyle through spending time with his family, boating, and all sorts of physical activity. He is a self-taught guitar player of over thirty years and enjoys playing and listening to music from all over the world. He loves his wife's cooking.